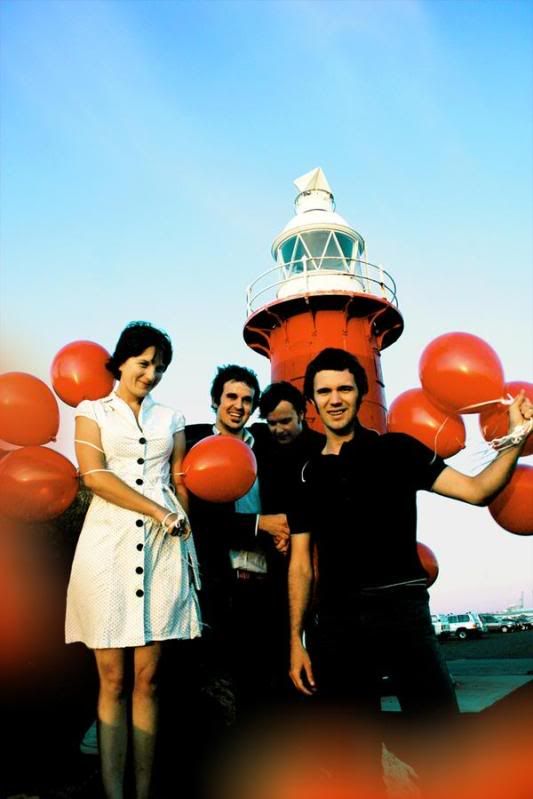 A band from the windy city of perth.
The bank holidays play sweet tunes and sweet harmonies!
They are just the greatest, they make you want to lie in long grass drink lemonade. Alas they are no longer playing shows, but they have a few releases out that I'm sure you could order in at your local record store. According to their myspace, "On hearing The Bank Holidays, you might think of The Shins, Belle & Sebastian, The Beach Boys, or even The Go-Betweens. You might also think about the melodies in The Bank Holidays' songs weeks after hearing them", and it's true those tunes are so darn catchy!
http://www.myspace.com/thebankholidays